NFT Marketplace Development
RWaltz is a high-end NFT Marketplace Development firm with a solid background in decentralized applications.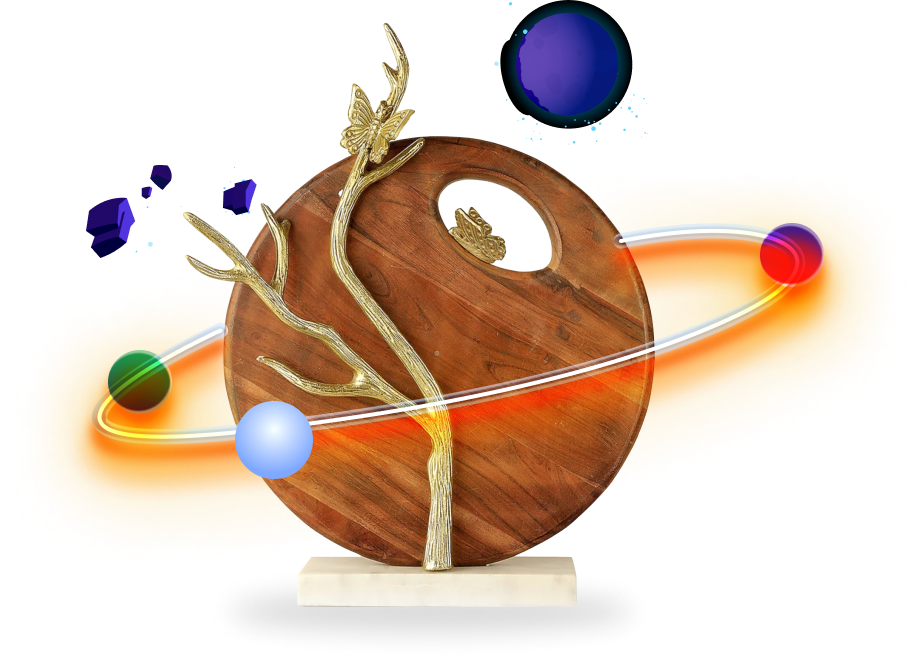 Our Features for NFT Marketplace Development
With our Technology Expertise, We Offer Customized NFT Marketplace Development Services to Our Esteemed Clients
Wallet Integration
The NFT Marketplace is integrated with a wallet that simplifies storing, sending, and receiving Non-fungible tokens.
Trading Ability
NFT's interoperability feature enables trading in various virtual environments and marketplaces leveraging bidding, bundling, and the ability to sell NFTs in markets.
Multi-coin Support
RWaltz with its NFT Marketplace Development Service enables trading NFTs with multiple currencies based on the customer need.
Indivisible
The indivisible nature of NFTs is an added feature in the NFT Marketplace that forbids NFTs to be divided into parts and fragments like usual currencies or tokens.
NFT Smart Contract
NFT Smart Contracts can be customized according to the business objectives enforcing specific properties that remain unaltered over a period adding uniqueness to your creation.
Ranking and Filters
Enabling the best NFT to receive more visibility, the NFT Marketplace displays the ranking of these tokens with volume, average, price, and other required information.
Why
RWaltz
for NFT Marketplace Development
Businesses, particularly those dealing directly with the crypto world, can set up an NFT Marketplace and attract millions of artists to display their work. We assist enterprises in establishing their own NFT marketplace to facilitate bidding, selling, and trading of assets backed by non-fungible tokens.
Round the Clock Services
The Blockchain expert team at RWaltz is available 24x7x365 to serve our clients and resolve their queries delivering an exuberant customer experience.
Experience Team Support
At RWaltz, we have highly skilled and experienced Blockchain expertise, who work on cutting-edge technology and standards to drive your project to perfection.
Faster Deployment of Project
Delivering reliable NFT Marketplace development services, RWaltz ensures speedy deployment of your ideas into projects satisfying unique business demands.
Standards we work for NFT Marketplace Development
We Work on World-class NFT Standards Encouraging Artists and Investors to Create Their Own NFT Marketplace
NFT Marketplace Applications
Art NFT
Gaming NFT
Fashion NFT
Real Estate NFT
Media NFT
Sports NFT
Blockchains on which we develop NFT Marketplace
We can also integrate your ideas with the Blockchain standards based on your business requirements with our World-class NFT Marketplace Development Services.
We can develop clone of famous NFT Marketplaces
Our Expert Consultants Offer more creative and new NFT Feature ideas
Frequently Asked Questions
Avail In-depth Knowledge on NFTs and NFT Marketplace Here!
What are Tokens in NFT Marketplace?

The Digital assets that are built on a specific Blockchain and are defined by the Smart Contract are termed Tokens. In the NFT marketplace, these Tokens are created by an NFT Development Company and are used for the purchase, investments, and storing of values. There are two types of tokens namely; fungible and non-fungible tokens. A fungible token is where an asset can be exchanged with an asset of the same category or individual goods.
What are Non-Fungible Tokens?

Non-Fungible Tokens are digital assets depicting the objects like art, music, videos, and gaming NFT Development. These assets are bought and sold online, usually with cryptocurrencies. In the NFT marketplace, these digital assets are non-fungible. In other words, the tokens are unique and there can't the same replacement for these when traded. Amid this pandemic-induced crisis, NFT Marketplace Development Services have proved to be the life savior for artists across the globe. The process of turning the digital arts into a part of Ethereum Blockchain- a tamper-proof public ledger is called Minting an NFT. In the NFT Marketplace, the NFTs are "Minted" once they are created.
What is a Decentralized NFT Marketplace?

The NFT Marketplace is Decentralized and Secure since it is based on the Blockchain network. The Decentralized nature of NFTs enables the investors and artists to verify the ownership rights of a collectible or an artwork. The NFT Development Company offers a Decentralized NFT marketplace built using smart contracts, which are automated enforceable agreements executed without intermediaries and accessed by anyone with the internet.
What is an NFT Marketplace?

The platforms that enable storing, displaying, and trading of NFTs are defined as NFT Marketplace. The NFT Marketplace is similar to Amazon with a thin line of difference i.e. Amazon involves trading goods while the NFT marketplace consists of trading NFTs. These decentralized platforms act as an online web store that runs on a Blockchain platform. These marketplaces enable trading NFTs through an auction or a fixed price with the help of crypto wallets that are crucial for transactions.
What are the Benefits of NFT Marketplace Development?

NFT Marketplace development Services involve a smart contract that acts as an intermediary in transactions; releasing the payment post receiving the acknowledgment from the buyer's wallet.

The Smart Contract in the NFT Development monitors the wallet transactions ensuring there are no fraudulent attempts

The platform offers the clients to mint the NFT or import it from the wallet directly

The NFT Marketplace with its Authentication and Verification mode traces back the seller's identity through the platform
How to Build Your NFT Marketplace?

Before deploying your NFT Marketplace, it is important to have a clear vision of your NFT Development. Define your role as an administrator, whitepaper, and roadmap for your business project before you begin the NFT development. Once the vision is defined, list down the features, technology stacks, and NFT standards for your marketplace. Make a smart move by choosing the best NFT Development Company like Rwaltz for your NFT Marketplace Development.